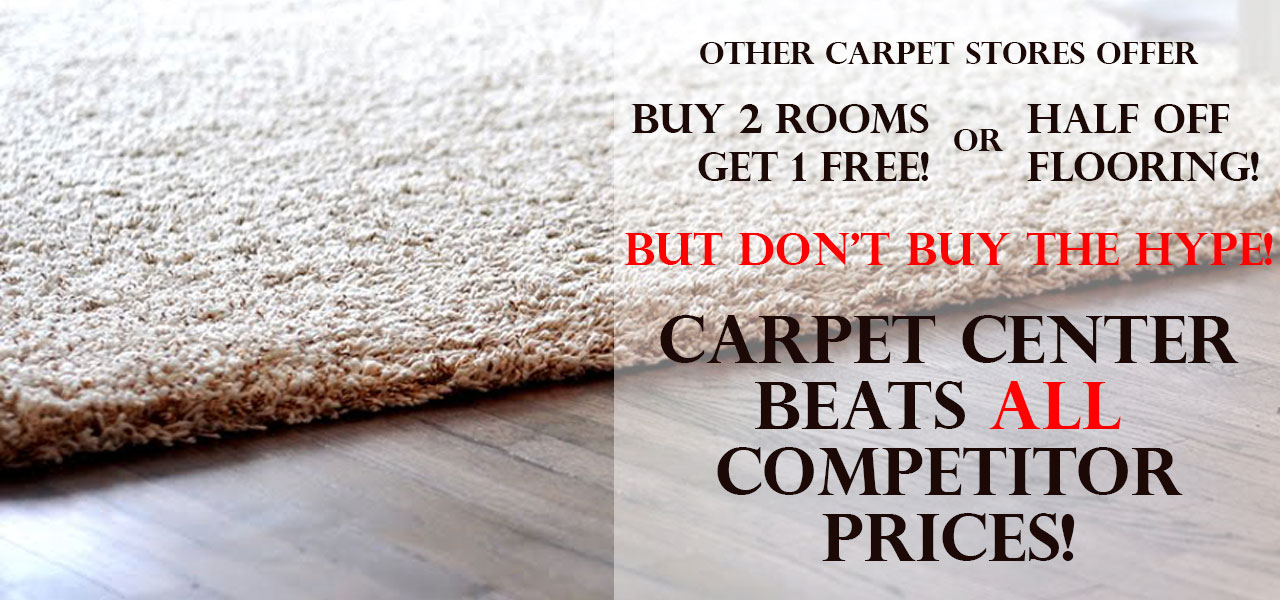 Schedule A FREE In-Home Estimate Now!
Choosing the right carpet involves a lot more than just finding a color to match your paint or wallpaper. Here are some basic factors to consider before you shop for your new carpet.
At Home
Foot Traffic
Carpet is specifically engineered for high traffic areas, beauty, softness and appearance. Be sure to inform your Carpet Center & Floors sales agent of your specific needs including location, children, and pets, so they can assist you with the perfect choice.
Stain and Soil Resistance
Most carpets offer stain resistance, but those who enjoy entertaining or have children and pets should consider carpets with high levels of stain resistance. Soil resistance is just as important as stain resistance for maintaining a beautiful carpet. Soil resistant products protect against soiling and staining by repelling dirt and spills from penetrating the fiber, making cleaning easier. Ask your Carpet Center & Floors sales agent about soil and stain warranties on each carpet.
Anti-Static Protection
You may wish to choose a carpet with permanent anti-static protection built into the fibers. This will create a more pleasant living environment during cold and dry seasons.
Carpet Type
Make the right choice for your lifestyle and budget by examining carpet construction.
Texture: The textured surface of this carpet helps hide footprints and vacuum marks, and is the preferred style for busy households.
Saxony : This luxuriously smooth, soft finish adds distinctive elegance to any room.
Berber Loop-Pile: Berber's subtle patterns fit a variety of room styles while hiding footprints and vacuum marks. Berber is the ideal choice for contemporary to cottage and country furnishings.
Berber Cut-Pile: This carpet has the plush feel of thick, cut pile carpet. It is decoratively versatile, and ideal for casual rooms and kid's rooms.
Cut & Loop: Cut & Loop features carved definition, and accent colors spice up floor surfaces. The multicolor effects hide soil and stains while looking great between vacuuming.
Commercial: This durable, long-wearing surface pile is engineered for high traffic areas and is perfect for professional and practical installations.
Color Selection
Carpet color and texture affect the character of any room. Rooms that lack sunlight can be brightened with yellows, apricots or warm beiges. Cool colors, like blues and greens, soften a room with a sunny exposure.
Light colors show fewer footprints; dark colors show less stains and soil.
Dull yarns show fewer footprints; while shiny yarns show more highlights and accents.
Minimize maintenance by restricting light colors to less-used rooms.
Multicolored carpets minimize the appearance of everyday stains and soil.
Fiber Selection
Mohawk constructs its fine carpets using premium yarns and fibers made from PTT, 3GT, nylon, wool, polyester and polypropylene. All fibers used by Mohawk must meet strenuous certification testing.
At the Store
If you have room plans, paint chips or color swatches, take them (and the overall dimensions of your room) with you when you shop. To be certain of your room dimensions, you will want to ask your Carpet Center & Floors sales agent to take final measurements of your home.
Get Samples
You want to take samples home so you can see how your carpet will look with your décor and your home's lighting.
Don't Skimp on Cushion
Selecting the right cushion can add years of wear to your carpet. Professional installation will assure you of worry-free enjoyment for as long as you own your carpet. For residential installation, we recommend a cushion of no more than 7/16" thick and no less than ¼" thick with 6 pounds per cubic square foot of density, or equivalent. We recommend a cushion of 3/8 inch thickness with 8 pounds per cubic foot of density or equivalent for berber (loop) styles.
Care & Cleaning
Your Carpet Center & Floors sales agent is a specialist who is knowledgeable about cleaning and maintenance to help extend the life of your flooring. Ask about cleaners with the Carpet-Rug Institute Seal of Approval, such as environmentally friendly FloorCare Essentials.
Proper maintenance of your carpet will extend its lifespan and keep its fresh appearance. You should vacuum regularly, remove spills and provide long-term care and cleaning.